Special price☆彡 Blue cave scuba diving ✹ (included Free Photo & Video ) ¥9,000 ~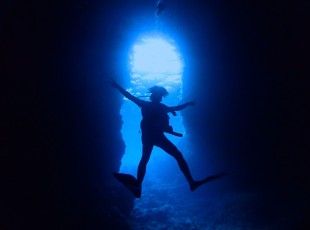 One of the most famous diving spots → Blue Cave 

We offer a special tour in English so you can just enjoy without worrying about language barriers.
Just 10 minutes by boat

  Enjoy the tropical fishes that inhabit the blue cave!


We also offer free parking, dressing room, toilet and shower room

Let's have fun together


【About the free photo & video】
Please bring your own SD card or buy it at diving shop ( ¥1,000).
If you want to buy SD card, please let us know.
Plan Details
Operating days




Venue

Blue Cave

Time required

Approximately 2 hours

Number of passengers required

At least 2 adults

Participation age

10 ~ 60 years old

Reservation deadline

3 days 18 before
Please contact us for any inquiries after the WEB reservation deadline:
TEL: +81-98-941-6828 (8:00~21:00)

Payment method
【8:00】 Blue Cave Scuba Diving 2 people

Price

1 guoup (2 people) &yen18,000

What is included

Boarding fare, Insurance, Equipment, Drink, Bait, Guidance fee, Shower, Changing room

Schedule

7:30 Sealovers assemble
  ↓
8:00 Depart to Blue Cave .
  ↓
8:10 Arrive Blue Cave
     30 ~40 minutes scuba diving.
  ↓
Back to port.
  ↓
10:30 arrive the shop.


What to bring

On the swimsuit wear, bath towel, sunscreen, shoes, please bring by yourself.

Price note

Please bring your own SD card. Or you could buy it at diving shop ( ¥1,000).
If you want to buy SD card, please let us know.

Meeting place・Time

7:30 Sealovers assemble

Parking lot

There are free parking lot.

Assembly point

7:30 Sealovers assemble (map code: 206096201)

Dissolution place

Sealovers

Transportation Companies

▼Schedule・Read the details▼
【10:00】 Blue Cave Scuba Diving 2 people

Price

1 guoup (2 people) &yen18,000

What is included

Boarding fare, Insurance, Equipment, Drink, Bait, Guidance fee, Shower, Changing room

Schedule

9:30 Seven Oceans Club assemble
  ↓
10:00 Depart to Blue Cave .
  ↓
10:10 Arrive Blue Cave
     30 ~40 minutes scuba diving.
  ↓
Back to port.
  ↓
12:30 arrive the shop.


What to bring

On the swimsuit wear, bath towel, sunscreen, shoes, please bring by yourself.

Price note

Please bring your own SD card. Or you could buy it at diving shop ( ¥1,000).
If you want to buy SD card, please let us know.

Meeting place・Time

9:30 Sealovers assemble

Parking lot

There are free parking lot.

Assembly point

9:30 Sealovers assemble (map code: 206096201)

Dissolution place

Sealovers

Transportation Companies

▼Schedule・Read the details▼
【12:00】 Blue Cave Scuba Diving 2 people

Price

1 guoup (2 people) &yen18,000

What is included

Boarding fare, Insurance, Equipment, Drink, Bait, Guidance fee, Shower, Changing room

Schedule

11:30 Seven Oceans Club assemble
  ↓
12:00 Depart to Blue Cave .
  ↓
12:10 Arrive Blue Cave
     30 ~40 minutes scuba diving.
  ↓
Back to port.
  ↓
14:30 arrive the shop.


What to bring

On the swimsuit wear, bath towel, sunscreen, shoes, please bring by yourself.

Price note

Please bring your own SD card. Or you could buy it at diving shop ( ¥1,000).
If you want to buy SD card, please let us know.

Meeting place・Time

11:30 Sealovers assemble

Parking lot

There are free parking lot.

Assembly point

11:30 Sealovers assemble (map code: 206096201)

Dissolution place

Sealovers

Transportation Companies

▼Schedule・Read the details▼
【14:00】 Blue Cave Scuba Diving 2 people

Price

1 guoup (2 people) &yen18,000

What is included

Boarding fare, Insurance, Equipment, Drink, Bait, Guidance fee, Shower, Changing room

Schedule

13:30 Seven Oceans Club assemble
  ↓
14:00 Depart to Blue Cave .
  ↓
14:10 Arrive Blue Cave
     30 ~40 minutes scuba diving.
  ↓
Back to port.
  ↓
16:30 arrive the shop.


What to bring

On the swimsuit wear, bath towel, sunscreen, shoes, please bring by yourself.

Price note

Please bring your own SD card. Or you could buy it at diving shop ( ¥1,000).
If you want to buy SD card, please let us know.

Meeting place・Time

13:30 Sealovers assemble

Parking lot

There are free parking lot.

Assembly point

13:30 Sealovers assemble (map code: 206096201)

Dissolution place

Sealovers

Transportation Companies

▼Schedule・Read the details▼
【15:30】 Blue Cave Scuba Diving 2 people

Price

1 guoup (2 people) &yen18,000

What is included

Boarding fare, Insurance, Equipment, Drink, Bait, Guidance fee, Shower, Changing room

Schedule

15:00 Seven Oceans Club assemble
  ↓
15:30 Depart to Blue Cave .
  ↓
16:40 Arrive Blue Cave
     30 ~40 minutes scuba diving.
  ↓
Back to port.
  ↓
18:00 arrive the shop.


What to bring

On the swimsuit wear, bath towel, sunscreen, shoes, please bring by yourself.

Price note

Please bring your own SD card. Or you could buy it at diving shop ( ¥1,000).
If you want to buy SD card, please let us know.

Meeting place・Time

15:00 Sealovers assemble

Parking lot

There are free parking lot.

Assembly point

15:00 Sealovers assemble (map code: 206096201)

Dissolution place

Sealovers

Transportation Companies

▼Schedule・Read the details▼
Precautions
Precautions

1. Business hours(Weekdays:9:30~18:30/ Weekends and Holidays:9:30~17:00)
2. Please pay in advance.
3. Persons which the following conditions will not be able to participate in this activity: Circulatory system or respiratory system diseases, high blood pressure, otitis media, pregnancy, epilepsy, diabetes, liver failure, hangover or under the influence of alcohol. In addition, accordingly to your health condition on the day of the activity, you might not be able to join us.
4. Please provide us with your phone number, age, height, weight, foot size and your hotel's name.
5. Please bear in mind that, for safety reasons, you can't take a flight on the same day after diving.
6. Please arrange your own swimsuit wear, bath towel, sunscreen and shoes.
7. Participating minors need a signature from their legal guardian to participate. Children need to be acompanied by and adult.
8. No pick-up service available. Please get to the meeting place by your own means.
9. If the waves are calm, it is still possible to do snorkeling even under raining conditions.
10. Diving point is subject to change according to weather conditions.
11. Before making the reservation, please read carefully the terms and conditions.

Cancellation policy

If for any reason, the customer cancels his or her reservations, he or she will have to pay the following cancellation fees. Furthermore, please keep in mind that any bank transfer fees will be the customer's responsibility.
Cancellation 8-10 days before reservation date・・・20% of the original price
Cancellation 2-7 days before the reservation date・・・30% of the original price
Day before the reservation date・・・50% of the original price
On the reservation date・・・100% of the original price