【July ・August ・September ONLY 】20 minutes from Naha on a high speed cruiser!! Chibishi atoll 「NAGANNU Island」 one day swimming at the beach. ¥5,800 (lunch included)☆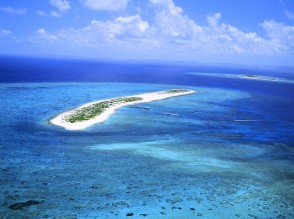 The closest island from Naha in the Kerama archipelago!

This is a Swimming tour on Nagannu island!!
【Main points】
★ Recommended for families
Toilet, shower room, dinning facilities and food stands are available.
★ Recommended for persons prone to seasickness.
Nagannu Island is just 20 minutes away from Naha!
★ Equipment is available for rent.
Snorkeling and other equipment available for rent on-site, so you can enjoy your experience at ease!
★Marine sports are available too!
You can also participate in marine sports like snorkeling, banana boat, etc.!!

Walk along the beach or pick up sea shells to your heart's content

Nagannu beach is a paradise where you can enjoy the sea under a bright shiny sun

Would you like to join us for a perfect day at the  beach?
***********************
This is the July/August/September plan
For the April to June and October plan please click the following link:
【April to June and October ONLY】
***********************
Plan Details
Operating days

2019-07-01 〜 2019-09-30
July to September ONLY (lunch included)!!

Venue

Nagunnu island (20min from Naha)

Time required

Approximately 6 hours

Number of passengers required

From 5 persons and above.

Participation age

No limit.

Reservation deadline

2 days 18 before
Please contact us for any inquiries or reservations after the website deadline:
TEL 098-941-6828(8:00~21:00)

Payment method
8:30 Nagunnu island beach swimming tour

Price

Adult (12 years old and above) &yen5,800
Child (4 ~ 11 years old) &yen4,800
Infant (0 ~ 3 years old) &yen500

What is included

Round-trip boarding fee・Facility usage fee・Insurance・Curry rice (except infants)
※『Environmental Cooperation fee(¥100)』not included, please pay it when arriving at the island (cash only).

Schedule

8:00 assemble at Tokashiki co. Ltd.
↓
8:30 departure from Tomari port
↓
8:50 arrival at Nagannu island
↓
~ approximately 5 hours stay ~
(Snorkeling or other marine activities are available.)
↓
14:00 departure from Nagannu island
↓
14:20 arrival at Tomari port

Meeting point

【Optional add ons】*Cash only.

<Rental>
・Small cabin¥5,000 per day(previous reservation required)
・Snorqueling set(Mask, Fins, Snorkel, Life jacket)¥1,500
・Parasol¥1,000
・Beach chair¥1,000
・Beach pack ( 1 parasol + 1 chair)¥1,500
・Beach pack ( 1 parasol + 2 chairs)¥2,500
※All can be rented without previous reservation except the small cabin.

<Marine sports>※Previous reservation required.
We will contact you after the reservation to confirm the availability of the marine sports.
・Ocean walk ¥5,000(50 minutes.)
※Minimum of 10 years old and 40cm height required.
・Snorkeling tour by boat ¥3,000(50 minutes.)
・Wakeboarding learning course¥5,000(30 minutes.)
・Wakeboarding¥4,000(15 minutes.)
・Dragon boat¥1,500(10 minutes.)

<BBQ options>※Previous reservation required.
・BBQ Kalbi Beef set ¥3,000.
Kalbi Beef 150g、squid、sausages、pork steak、vegetables、corn、rice.
・BBQ Agu Pork set ¥4,000.
Agu Pork sirloin 50g、Agu Pork ham 50g、Kalbi Beef 50g、squid、prawns、sausages、pork steak、vegetables、corn、rice.

What to bring

※Swimming suit, spare clothes, hat, sunblock cream, etc.
※Please pay the 『Environmental Cooperation fee(¥100)』at the island with cash.

Meeting place・Time

8:00 assemble at Tokashiki corp. (3-14-2 Tomari Naha)

Note

Parking lot

Please park your car at the following area:
Tokashiki tour meeting point and parking area
※The first hour is ¥200. Following hours are ¥100 each.

Assembly point

8:00 assemble at Tokashiki corp.

Dissolution place

Tomari port

Transportation Companies

▼Schedule・Read the details▼
9:30 Nagunnu island beach swimming tour

Price

Adult (12 years old and above) &yen5,800
Child (4 ~ 11 years old) &yen4,800
Infant (0 ~ 3 years old) &yen500

What is included

Round-trip boarding fee・Facility usage fee・Insurance・Curry rice (except infants)

※『Environmental Cooperation fee(¥100)』not included, please pay it when arriving at the island (cash only).

Schedule

9:00 assemble at Tokashiki corp.
↓
9:30 departure from Tomari port
↓
9:50 arrival at nagannu island
↓
~ approximately 5 hours stay ~
(Snorkeling or other marine activities are available.)
↓
15:00 departure from Nagannu island
↓
15:20 arrival at Tomari port

Meeting point

【Optional add ons】*Cash only.

<Rental>
・Small cabin¥5,000 per day(previous reservation required)
・Snorqueling set(Mask, Fins, Snorkel, Life jacket)¥1,500
・Parasol¥1,000
・Beach chair¥1,000
・Beach pack ( 1 parasol + 1 chair)¥1,500
・Beach pack ( 1 parasol + 2 chairs)¥2,500
※All can be rented without previous reservation except the small cabin.

<Marine sports>※Previous reservation required.
We will contact you after the reservation to confirm the availability of the marine sports.
・Ocean walk ¥5,000(50 minutes.)
※Minimum of 10 years old and 40cm height required.
・Snorkeling tour by boat ¥3,000(50 minutes.)
・Wakeboarding learning course¥5,000(30 minutes.)
・Wakeboarding¥4,000(15 minutes.)
・Dragon boat¥1,500(10 minutes.)

<BBQ options>※Previous reservation required.
・BBQ Kalbi Beef set ¥3,000.
Kalbi Beef 150g、squid、sausages、pork steak、vegetables、corn、rice.
・BBQ Agu Pork set ¥4,000.
Agu Pork sirloin 50g、Agu Pork ham 50g、Kalbi Beef 50g、squid、prawns、sausages、pork steak、vegetables、corn、rice.

What to bring

※Swimming suit, spare clothes, hat, sunscreen, etc.
※Please pay the 『Environmental Cooperation fee(¥100)』at the island with cash.

Meeting place・Time

9:00 assemble at Tokashiki corp. (3-14-2 Tomari Naha)

Note

Parking lot

Please park your car at the following area:
Tokashiki tour meeting point and parking area
※The first hour is ¥200. Following hours are ¥100 each.

Assembly point

9:00 assemble at Tokashiki co. Ltd.

Dissolution place

Tomari port

Transportation Companies

▼Schedule・Read the details▼
10:30 Nagunnu island beach swimming tour

Price

Adult (12 years old and above) &yen5,800
Child (4 ~ 11 years old) &yen4,800
Infant (0 ~ 3 years old) &yen500

What is included

Round-trip boarding fee・Facility usage fee・Insurance・Curry rice (except infants)
※『Environmental Cooperation fee(¥100)』not included, please pay it when arriving at the island (cash only).

Schedule

10:00 assemble at Tokashiki corp.
↓
10:30 departure from Tomari port
↓
10:50 arrival at Nagannu island
↓
~ approximately 5 hours stay ~
(Snorkeling or other marine activities are available.)
↓
16:00 departure from Nagannu island
↓
16:20 arrival at Tomari port

Meeting point

【Optional add ons】*Cash only.

<Rental>
・Small cabin¥5,000 per day(previous reservation required)
・Snorqueling set(Mask, Fins, Snorkel, Life jacket)¥1,500
・Parasol¥1,000
・Beach chair¥1,000
・Beach pack ( 1 parasol + 1 chair)¥1,500
・Beach pack ( 1 parasol + 2 chairs)¥2,500
※All can be rented without previous reservation except the small cabin.

<Marine sports>※Previous reservation required.
We will contact you after the reservation to confirm the availability of the marine sports.
・Ocean walk ¥5,000(50 minutes)
※Minimum of 10 years old and 40cm height required.
・Snorkeling tour by boat¥3,000(50 minutes)
・Wakeboarding learning course¥5,000(30 minutes)
・Wakeboarding¥4,000(15 minutes)
・Dragon boat¥1,500(10 minutes)

<BBQ options>※Previous reservation required.
・BBQ Kalbi Beef set ¥3,000
Kalbi Beef 150g、squid、sausages、pork steak、vegetables、corn、rice.
・BBQ Agu Pork set ¥4,000
Agu Pork sirloin 50g、Agu Pork ham 50g、Kalbi Beef 50g、squid、prawns、sausages、pork steak、vegetables、corn、rice.

What to bring

※Swimming suit, spare clothes, hat, sunscreen, etc.
※Please pay the 『Environmental Cooperation fee(¥100)』at the island (cash only).

Meeting place・Time

10:00 assemble at Tokashiki corp. (3-14-2 Tomari Naha)

Note

Parking lot

Please park your car at the following area:
Tokashiki tour meeting point and parking area
※The first hour is ¥200. Following hours are ¥100 each.

Assembly point

10:00 assemble at Tokashiki corp.

Dissolution place

Tomari wharf

Transportation Companies

▼Schedule・Read the details▼
Precautions
Precautions

*Please pay 100 yen per person (as an environment cooperation fee) on the tour day (cash only).
*Please arrange your own swimsuit wear, bath towel, sunscreen and shoes.
*Persons which the following conditions will not be able to participate in this activity: Circulatory system or respiratory system diseases, high blood pressure, otitis media, pregnancy, epilepsy, diabetes, liver failure, hangover or under the influence of alcohol. In addition, accordingly to your health condition on the day of the activity, you might not be able to join us.
*Please pay with cash at the island, no credit card service available.
*In the facility in island please pay with cash. (credit card is not available)
*Tour schedule is subject to changed due to weather and sea conditions.
*Tour might be cancelled on the same day due to weather conditions.
*Shampoo and soap are forbidden due to environtment protection reassons.
*Please do not bring camping chairs, ice boxes or anything big with you.
*Please swim only on the designated safe area. Swim outside the designated safe area only with a guide.
*Life jacket must be used at all times.
*Poisonous creatures inhabit the island, please check the information photo at the island.
*There are restricted areas for environmental reasons at Nagannu island.

Cancellation policy

If for any reason, the customer cancels his or her reservations, he or she will have to pay the following cancellation fees. Furthermore, please keep in mind that any bank transfer fees will be the customer's responsibility.
Cancellation 8-10 days before reservation date・・・20% of the original price
Cancellation 2-7 days before the reservation date・・・30% of the original price
Day before the reservation date・・・50% of the original price
On the reservation date・・・100% of the original price