【From North of Okinawa/ From Apr to Oct】One-day MINNA island beach tour from ¥4,000~!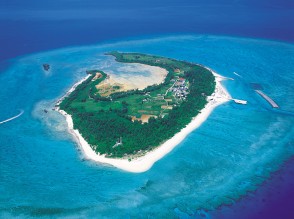 The harbor is just 15 minutes away by car from Churaumi Aquarium, the biggest Okinawan sightseeing spot.
Minna Island is just a short 15 minute ferry ride away from Toguchi port.
Minna Island has the most extraordinary natural environment which has been left untouched, a paradise for nature lovers!!
※Lunch box included! (Curry rice or Taco rice)
Minna Island is surrounded by a beautiful beach with immaculate white sands and emerald green waters!
Enjoy swimming along the colorful coral reefs of Minna island with tropical fish.
Plan Details
Operating days

2020-04-01 〜 2020-10-31


Venue

Minna-island

Time required

Approximately 6.5 hours

Number of passengers required

Participation age

No limit

Reservation deadline

1 days 12 before
For any inquiries after the WEB reservation deadline, please contact us at:
TEL: +81-98-941-6828 (8:00~21:00)

Payment method
Precautions
Precautions

*Please reserve in advance.
*During April, May, June, October, and November, a lunch box will be provided! (Curry rice or Taco rice).
*Tour schedule is subject to changed due to weather and sea conditions. Marine sports schedule will be announced on the same day.
*Please arrange your own swimsuit wear, bath towel, sunscreen and shoes.
*Please keep an eye at all times on your children.
*Participating minors need a signature from their legal guardian to consent.
*Tour might be cancelled on the same day due to weather conditions.
*Persons which the following conditions will not be able to participate in this activity: Circulatory system or respiratory system diseases, high blood pressure, otitis media, pregnancy, epilepsy, diabetes, liver failure, hangover or under the influence of alcohol. In addition, accordingly to your health condition on the day of the activity, you might not be able to join us.

Cancellation policy

If for any reason, the customer cancels his or her reservations, he or she will have to pay the following cancellation fees. Furthermore, please keep in mind that any bank transfer fees will be the customer's responsibility.
Cancellation 8-10 days before reservation date・・・20% of the original price
Cancellation 2-7 days before the reservation date・・・30% of the original price
Day before the reservation date・・・50% of the original price
On the reservation date・・・100% of the original price